Welcome To Metro Utility
Metro Utility Traffic Services is a privately owned and operated Australian company providing professional Traffic & Pedestrian Management Services.
We supply companies with the design, planning and execution of safe Traffic & Pedestrian management procedures for all worksites, road works, road closures, diversions and event management.
We are prequalified with Vic Roads under the Traffic Guidance Scheme (TGS), Traffic Management Plans (TMP) for Worksite Traffic Management Implementation.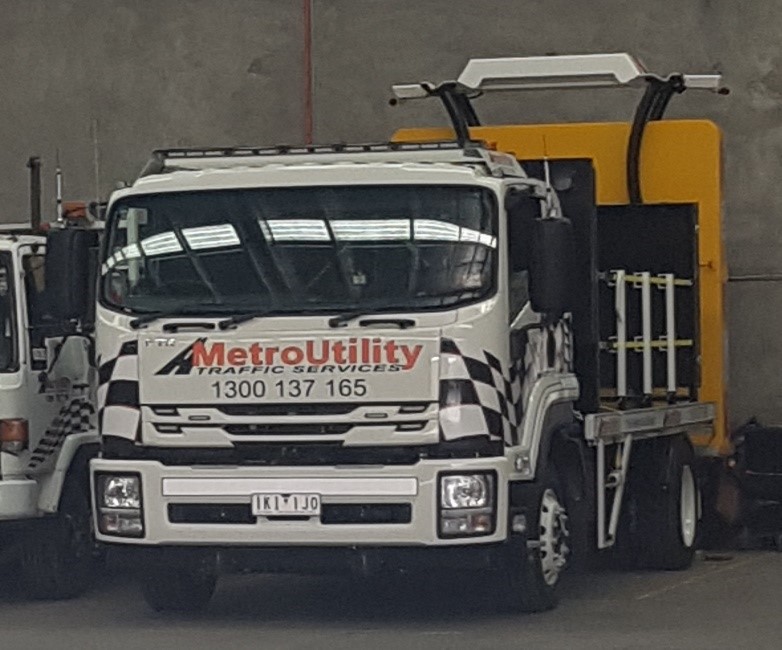 METRO UTILITY
We endeavour to provide all the services needed to fulfil your prerequisites.
Equipment
• 25 Fully equipped traffic management vehicles
• 1 Purpose built tray truck designed for freeway works (4.5 Tonnes)
• 1 Attenuator (TMA)
• C Class Arrow Boards
• VMS Boards
• Signage
• Bollards & Barriers
Our Services
• An extensive range of road traffic control measures
• Alternate, Contra flow & Divert Traffic
• Lane Closures on Local, Main Arterial & Freeway/Highways
• Submissions for permits to Councils & Road Authorities
• Control Traffic with a Stop/Slow Bat (RIIWHS205D)
• Implement Traffic Management Plan (RIIWHS302D)
• Event Management & Labour Hire
More Services
• Equipment & Vehicle hire
• Traffic Management Plans (TMP)
• Traffic Guidance Scheme (TGS)
• Site Assessments and Safety Audits
• 24hr emergency call out network
• Qualified First Aid Staff – Levels 1 - 3 (HLTAID001 - HLTAID003)
• Accredited Rail Industry Workers (RIW)
Our Dynamic Administration Team
Our dynamic administration team operates with a professional – can do attitude, with sound working knowledge of the relevant legislation, regulations and codes of practise.
Our field staffs are focused on their duties in order to provide our Clients' and the public with a safe work environment at all times. The recruitment process for personnel is environment specific and its success is measured against performance – bases indicators determined by you our client.
You our valued Client are the motivation we need to maintain our high standards and expand our fleet and services.
Our Business Management System
Our Business Management System (BMS) enables us to provide information in a consistent and safe manner, and also ensures that our services meet our clients' satisfaction.
We ensure continual improvement of our BMS with a "process approach". Communication is key to us and with reqular meetings, site safety audits and consistent client communication we continually looks for new opportunities to exceed our customers expectations.